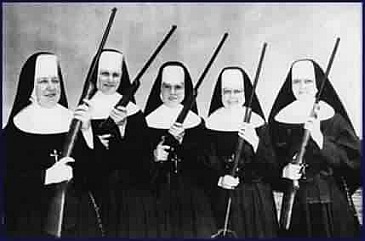 Heh! This picture (from
fisheaters.com
) just struck my funny bone.
P.S. Non-Catholics: Here are
definitions of the Church Militant, Suffering, and Triumphant
. The link may also be of use to Catholics victimized by "catechesis" inflicted as a result of "
The Spirit of Vatican II
" during the sixties, seventies, and (I understand) the eighties.